Simple, accessible, affordable & empathetic insurance that creates a positive impact for society – This is what our clients and the society at large are expecting out of insurance companies. And this is what we are determined to create at MUA.
At the heart of our vision & mission is the notion of SHARED VALUE – an approach that pushes us everyday to contribute meaningfully and significantly to creating value for ALL, be it:
 
The communities we operate in
Our clients who rely on us for their financial protection
Our employees who form part of our family
Our shareholders who look for long-term success
We strongly believe that our success and profitability work in tandem with the advancement of society. As society progresses and grows, so too will our growth opportunities.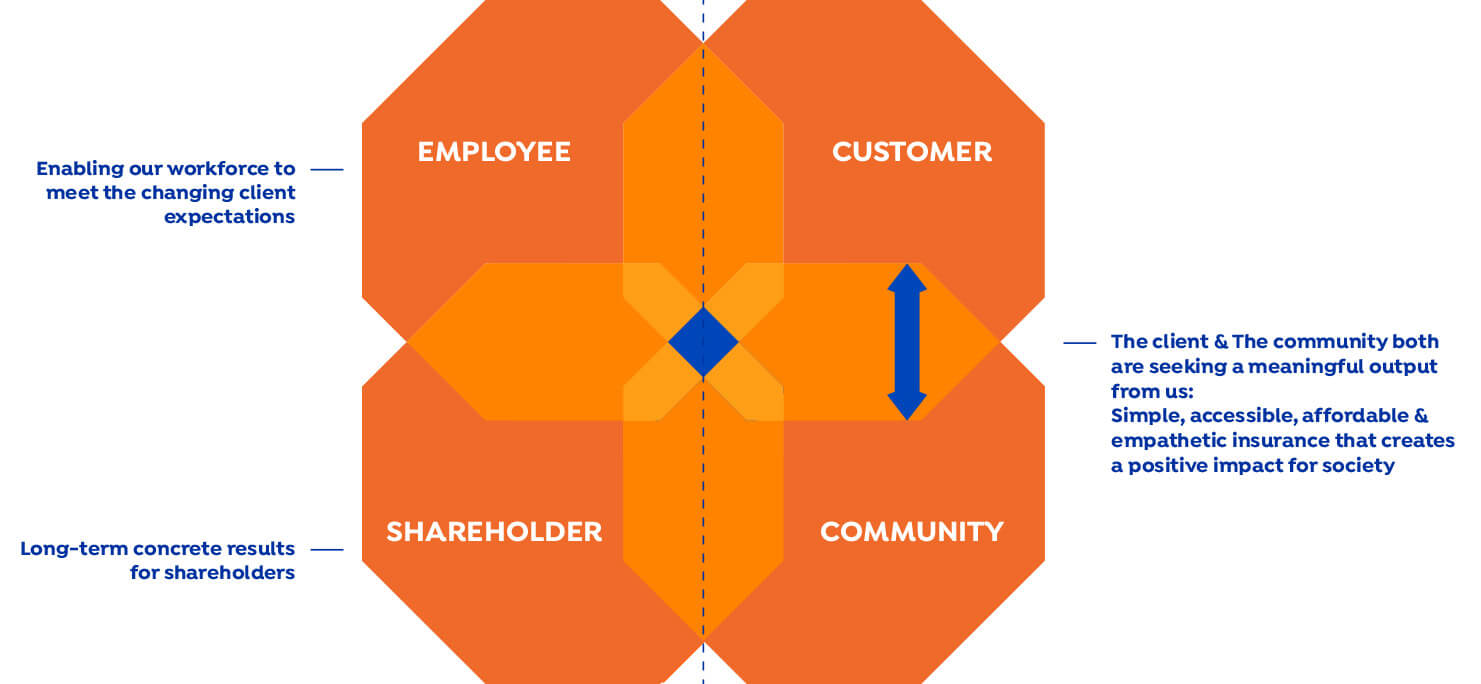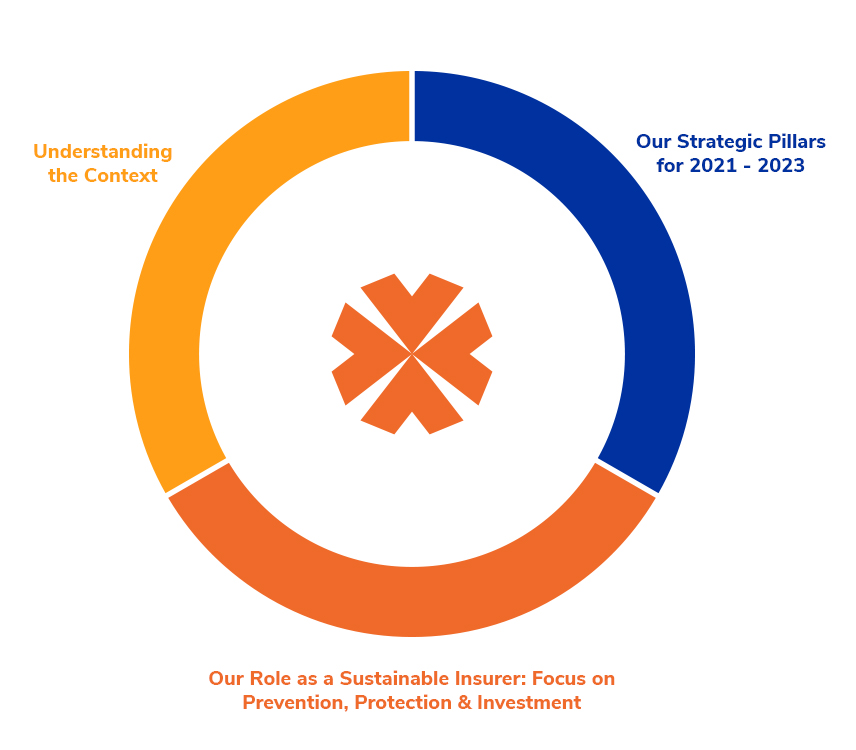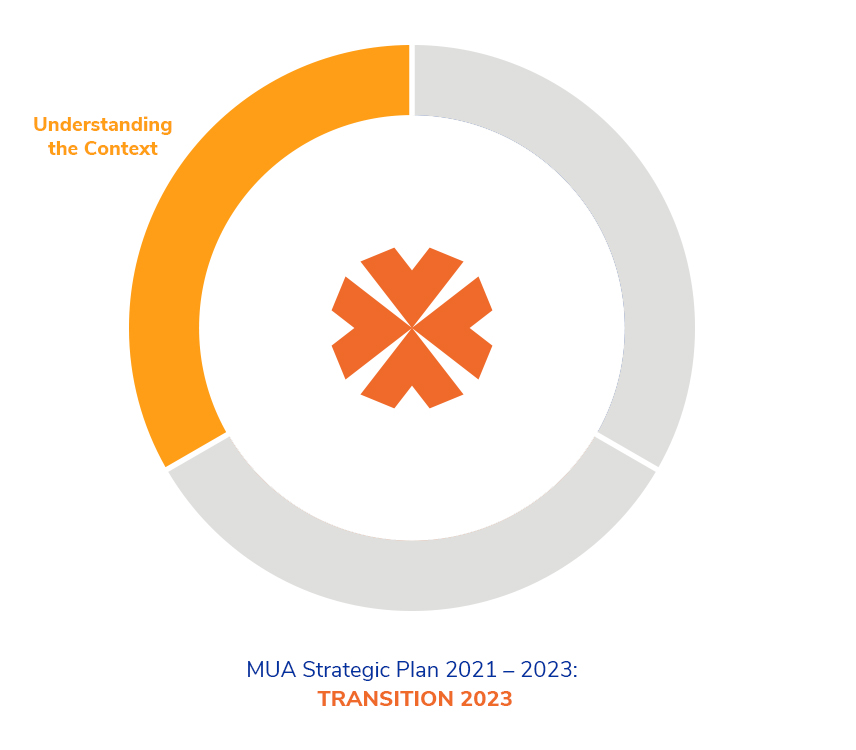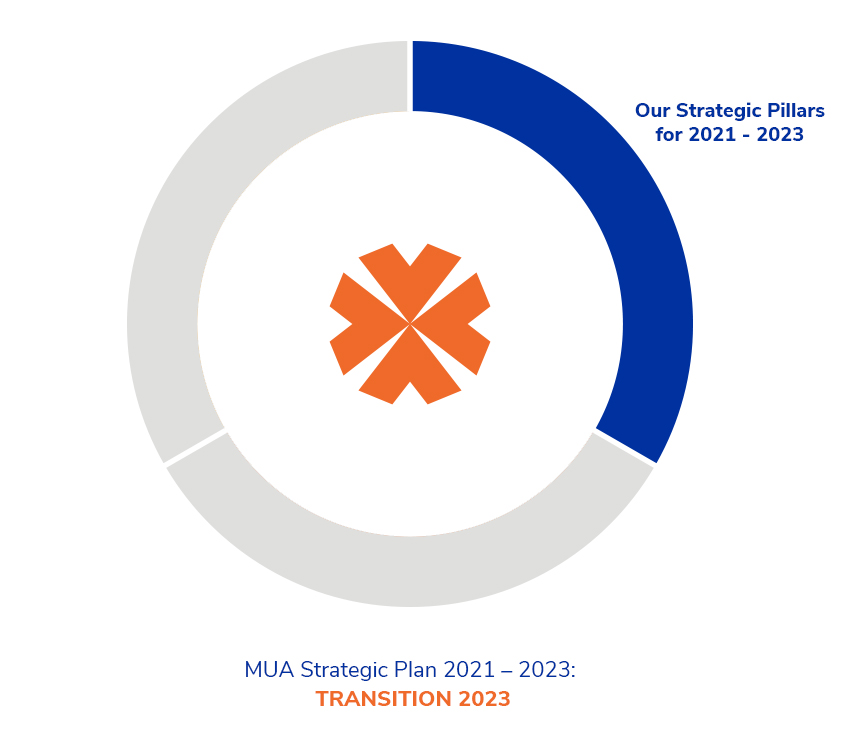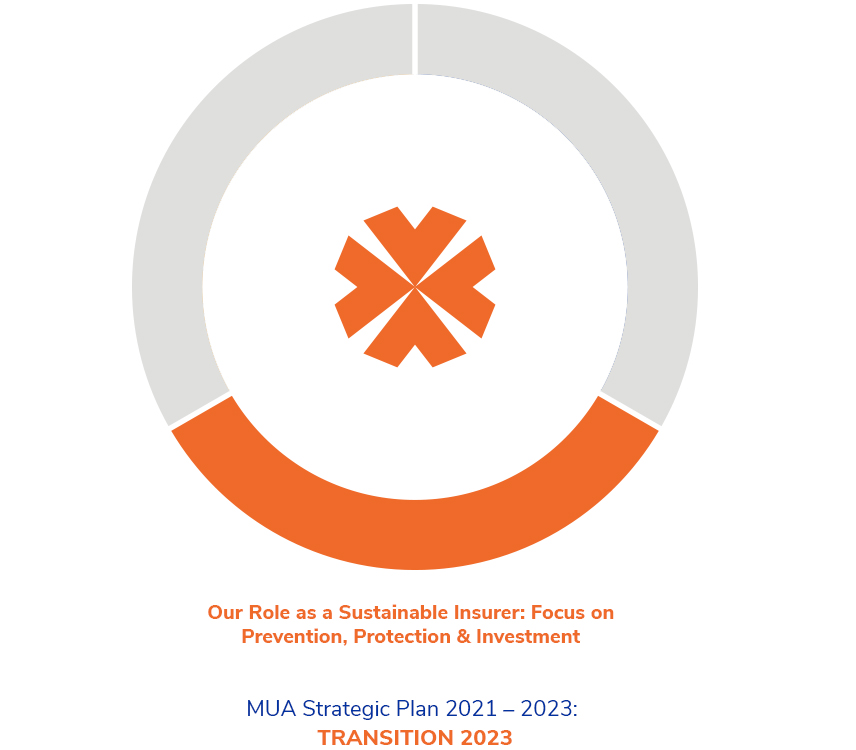 Our Strategic Plan for 2021 – 2023 is aptly called Transition 2023 and is symbolic of the phase MUA is a transition period, given the high level of global uncertainty and the shift towards embedding sustainability values at the core of our business model.

This critical phase is also in line with our strategic evolution since 2014 and is testimony of our ambitions of establishing MUA as a strong regional player:
2014 – 2017

Focus on transforming our General & Life businesses in Mauritius into highly efficient models with a strong base for further business growth & digital transformation

2018 – 2020

Focus on creating a strong regional group identity & staff culture, on developing the business significantly in East Africa and on major transformation projects for the Mauritian General & Life businesses.

2021 – 2023

TRANSITION 2023 PLAN focusing on establishing MUA as a strong & sustainable regional insurance player.
UNDERSTANDING THE CONTEXT
MAURITIUS
KENYA
TANZANIA
UGANDA
RWANDA
MAURITIUS
A Gross written premium of Rs 3,174 was reported, representing an improvement of 23% as compared to December 2021. This growth was driven by new retail businesses across numerous segments, including motor, health, travel and international partnerships.
MUA Life Ltd was again a dynamic and growing profit engine for the group, with a growth of 17% and a profit of Rs 269m. These results were mainly driven by the unit linked and protection business
KENYA
Profitability in Kenya has strongly improved despite the further strengthening of reserves for previous accident years and foreign exchange losses on financial debt. Notwithstanding an exceptional downward revaluation of Kenyan loans from MUA Ltd, and in the absence of strengthening reserves from old accident years, MUA Kenya would have made a profit in 2022.
Completing the integration of MUA Kenya and Saham Kenya, especially in terms of IT infrastructure and data migration
Developing strategic partnerships with digital platform providers and accelerators.
TANZANIA
Launch of Bima Plus, an insurance cover protecting transporters from daily risks associated with commercial operations like road and personal accidents, damages caused by piracy or theft, and weather damages.
Restructuring of branches by establishing regional zones and recruiting Regional Managers to supervise respective completed zones, providing higher operational efficiency.
UGANDA
MUA Uganda's bottom line was impacted by higher operational costs and professional fees (as a result of the implementation of IFRS 17), despite a growth of 23% in gross written premium. The 23% growth in GWP was mainly driven by growth in Accident, Fire & Engineering and Marine business lines.
Launch of MUA Motor Extra, a combined motor policy with personal accident and domestic package.
RWANDA
With a decrease in loss ratio from 69% to 54%, a 124% growth in PAT and a 18% growth in gross written premium, MUA Rwanda remains a strong performer. The improvement in loss ratio was mainly driven by an 8% growth in Motor Net Earned Premium, coupled with stricter underwriting alongside stronger claims containment.
Launch of a 24/7 hotline centre, enabling clients to call the toll-free line any time to buy insurance.
OUR STRATEGIC PILLARS FOR 2021-2023
Our strategic plan is based on a circular model with our clients at the heart of our strategic model.

We endeavour to have a company-wide culture where each one of us in the company think of the impact on the customer experience before taking a decision.

The model is circular as we strongly believe that we need to have a motivated and engaged workforce to be able to have efficient & effective insurance operations that will create a positive experience for our clients while making sure we make a meaningful contribution to the Community.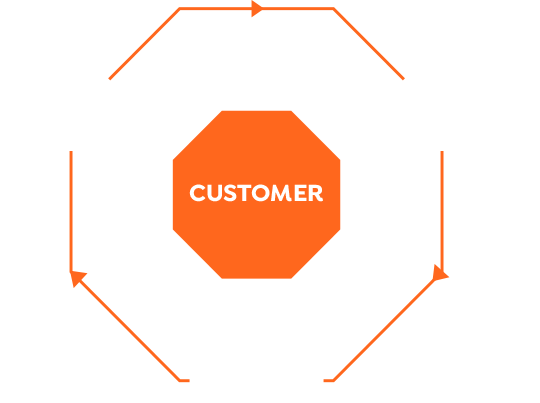 Our role as a sustainable insurer:FOcus on prevention, Protection & investment
FOCUS ON PREVENTION
Strongly promoting safe driving
Encouraging clients to lead healthier lifestyle
Helping individuals & companies better prepare for the economic risks they face
CLOSE THE PROTECTION GAP
Provide adequate & affordable covers that meet customer needs
Tangible short term benefits
INVESTMENT
Socially Responsible Investment (SRI)
 
Day per employee to participate in MUA foundation activities


Giving back to the community by focusing on 3 main Sustainable Development Goals