Simple, accessible, affordable & empathetic insurance that creates a positive impact for society – This is what our clients and the society at large are expecting out of insurance companies.


And this is what we are determined to create at MUA – A sustainable insurer who lives up to the essence of insurance: Social Solidarity.
Bertrand Casteres ,
Group CEO, MUA
At the heart of our vision & mission is the notion of SHARED VALUE – an approach that pushes us everyday to contribute meaningfully and significantly to creating value for ALL, be it:
 
The communities we operate in
Our clients who rely on us for their financial protection
Our employees who form part of our family
Our shareholders who look for long-term success
We strongly believe that our success and profitability work in tandem with the advancement of society. As society progresses and grows, so too will our growth opportunities.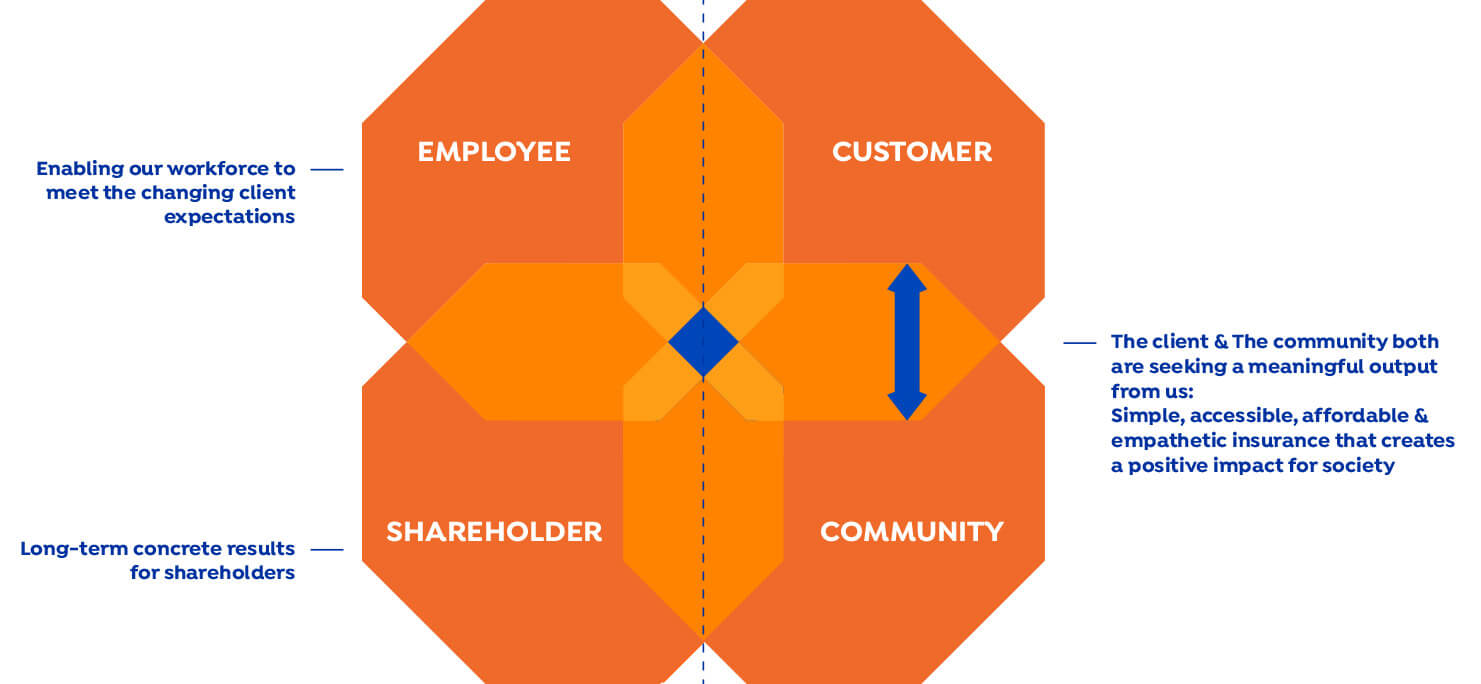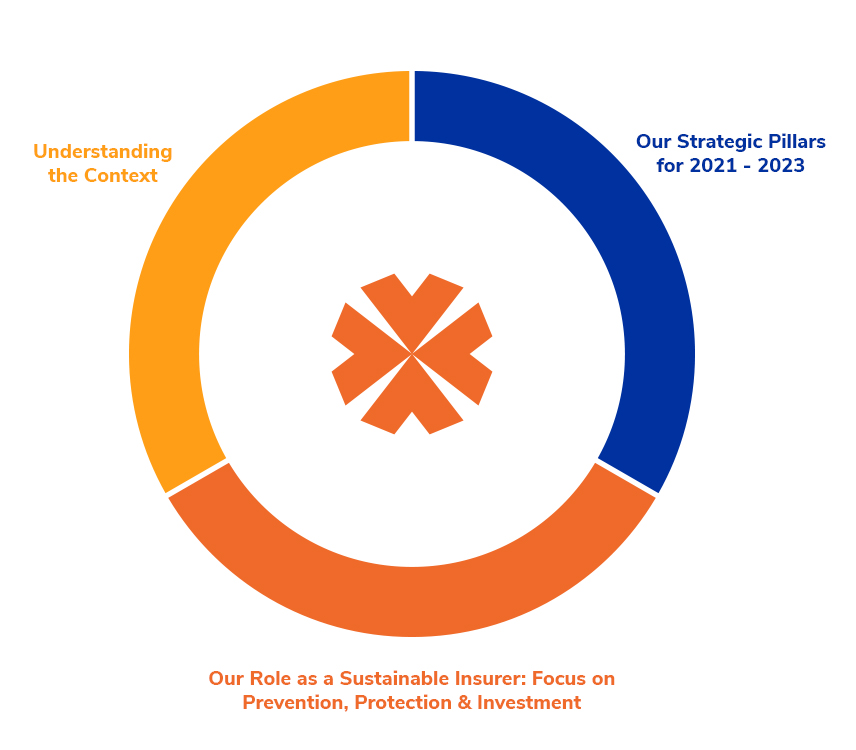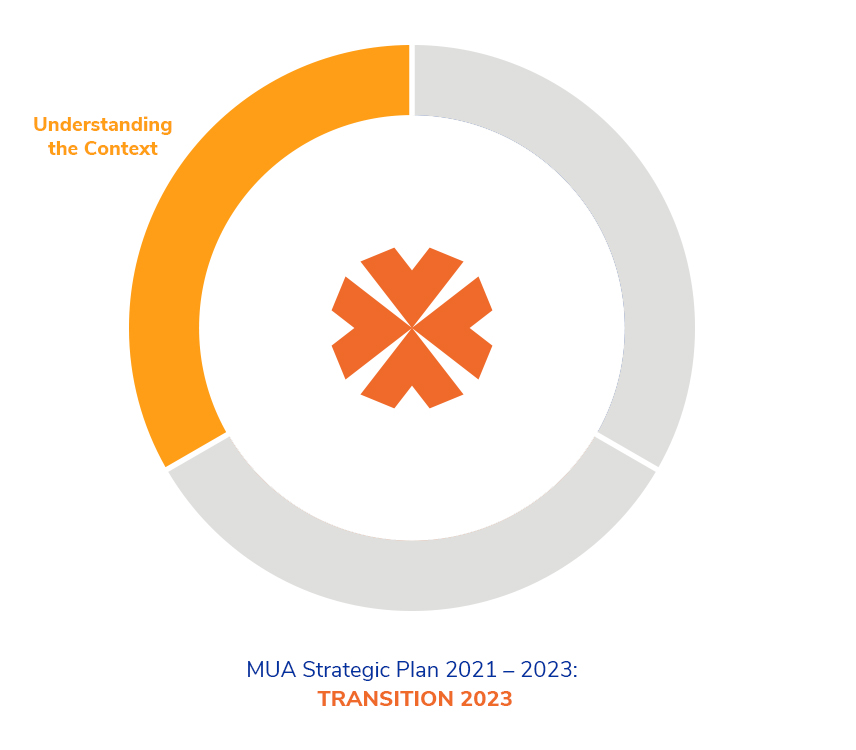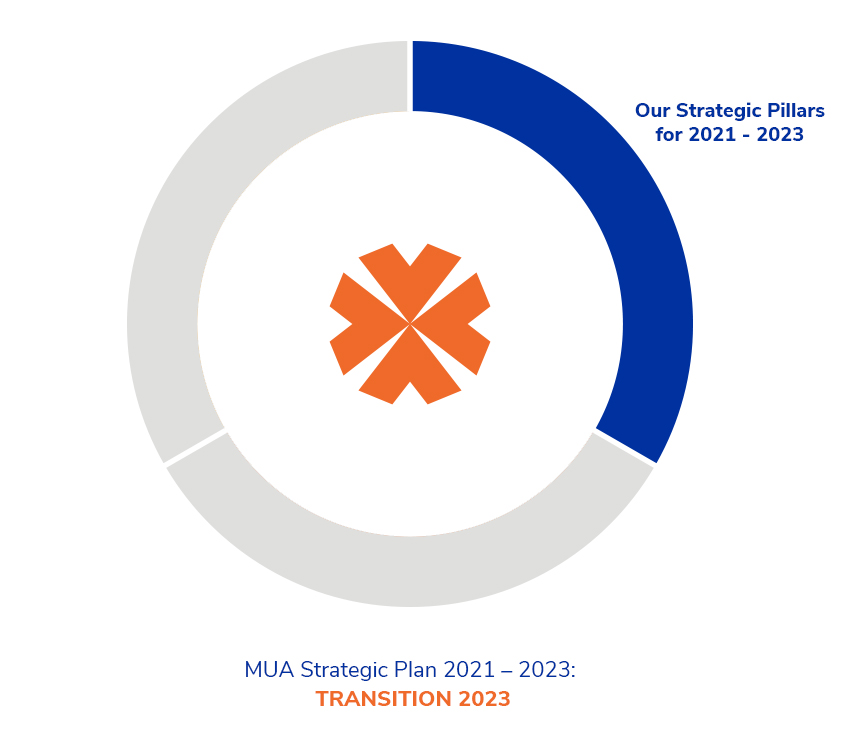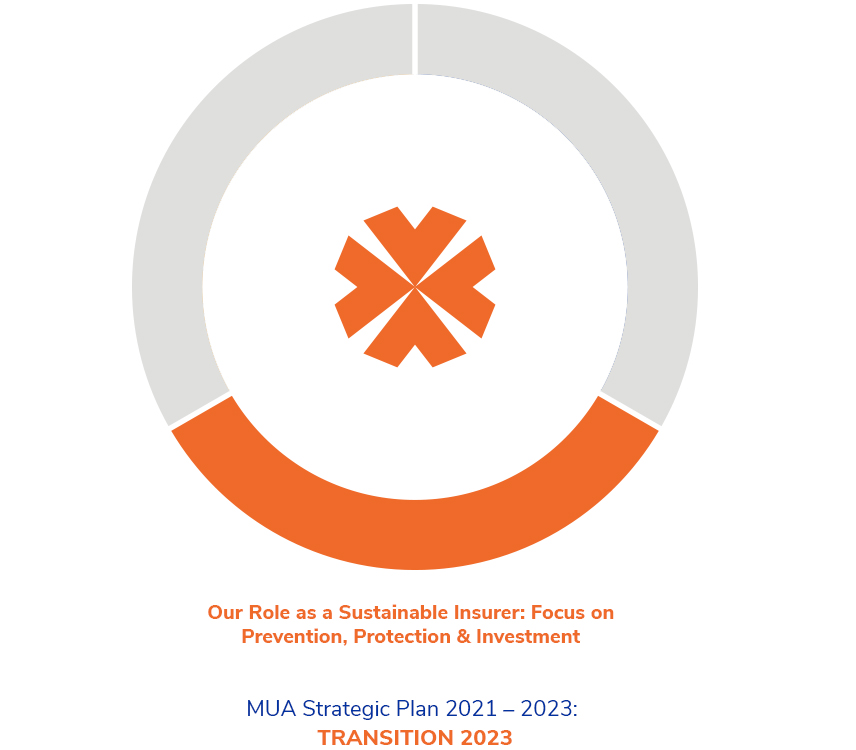 Our Strategic Plan for 2021 – 2023 is aptly called Transition 2023 and is symbolic of the phase MUA is a transition period, given the high level of global uncertainty and the shift towards embedding sustainability values at the core of our business model.

This critical phase is also in line with our strategic evolution since 2014 and is testimony of our ambitions of establishing MUA as a strong regional player:
2014 – 2017

Focus on transforming our General & Life businesses in Mauritius into highly efficient models with a strong base for further business growth & digital transformation

2018 – 2020

Focus on creating a strong regional group identity & staff culture, on developing the business significantly in East Africa and on major transformation projects for the Mauritian General & Life businesses.

2021 – 2023

TRANSITION 2023 PLAN focusing on establishing MUA as a strong & sustainable regional insurance player.
UNDERSTANDING THE CONTEXT
MAURITIUS
KENYA
TANZANIA
UGANDA
RWANDA
MAURITIUS
22.6% market share for MUA (2nd largest player in terms of gross written premiums & leading player in terms of motor insurance).
The exit of Mauritius from the European Union's list of high risk third countries will further boost the financial sector, through a reinforcement of our reputation as a credible and robust jurisdiction.
KENYA
Market share of 2.3% in a highly competitive market with 35 players in total, where MUA Kenya ranks 17th.
The Kenyan economy has demonstrated strong resilience to the Covid-19 wave, with output in 2021 increasing above pre-pandemic levels.
The planned elections in 2022 will add to the level of uncertainty, with possible impacts on the economy.
TANZANIA
PTAL, MUA's local subsidiary has a 5% market share and is the 7th largest player in the market with 26 insurers in total.
Although the major economic indicators in 2021 highlight the recovery of the economy, most activities are yet to return to their pre-pandemic levels.
Around 4.5 – 5.5% is the projected real GDP growth rate in 2022, averaging 6% over the medium-term as domestic demand and exports recover.
UGANDA
MUA Uganda has a 4% market share and is the 9th largest player for the General Insurance market out of 20 insurers.
The second wave of Covid-19 infections and subsequent lockdown in mid-2021 negatively impacted Uganda's economic recovery at the beginning of 2021. Nevertheless, real GDP growth rose to over 13% in the last quarter of 2021, driven by recovery in public investment and an improvement in consumption in 2021.
Using baseline figures, real GDP is expected to rise by around 3.5% to 4.0% in 2022 and about 5.5% in 2023.
RWANDA
MUA Rwanda is the 5th largest player on the market (out of 9) with a 11% market share in the General Insurance segment (excluding the medical insurance business).
Rwanda has achieved a robust economic recovery in 2021. Alongside a GDP increase of 11.1% in the first 9 months, industrial production rose by 16.5% and favourable weather conditions resulted in a 6.8% growth in agricultural output.
It is predicted that the economic activity will further improve, owing to a wider rollout of the vaccination campaign and lesser mobility restrictions.
OUR STRATEGIC PILLARS FOR 2021-2023
Our strategic plan is based on a circular model with our clients at the heart of our strategic model.

We endeavour to have a company-wide culture where each one of us in the company think of the impact on the customer experience before taking a decision.

The model is circular as we strongly believe that we need to have a motivated and engaged workforce to be able to have efficient & effective insurance operations that will create a positive experience for our clients while making sure we make a meaningful contribution to the Community.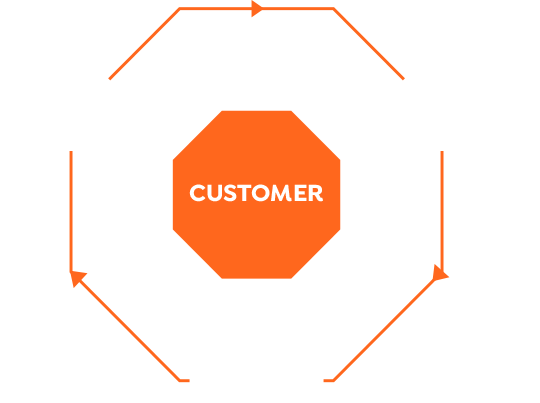 Our role as a sustainable insurer:FOcus on prevention, Protection & investment
FOCUS ON PREVENTION
Strongly promoting safe driving
Encouraging clients to lead healthier lifestyle
Helping individuals & companies better prepare for the economic risks they face
CLOSE THE PROTECTION GAP
Provide adequate & affordable covers that meet customer needs
Tangible short term benefits
INVESTMENT
Socially Responsible Investment (SRI)
 
Day per employee to participate in MUA foundation activities


Giving back to the community by focusing on 3 main Sustainable Development Goals