OVERVIEW OF MUA
MUA is a regional financial services company committed to providing innovative insurance and financial solutions for communities in Mauritius, across East Africa and the Indian Ocean. Although our primary focus is on short-term and long-term insurance, our subsidiaries also offer a variety of specialised services and solutions to corporate and individual clients in the fields of pension, investment and savings.
OUR
STRENGTHS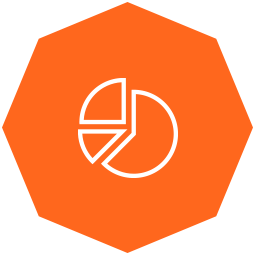 MARKET RELEVANT EXPERIENCE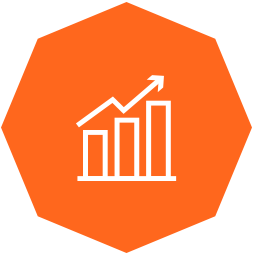 FINANCIAL STRENGTH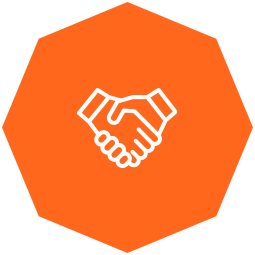 REINSURANCE CAPACITY
MUA
AT A GLANCE

772
TEAM MEMBERS

> 30
BRANCHES

2,254
SHAREHOLDERS

> 73
YEARS OF EXPERIENCE IN MAURITIUS

> 100
YEARS OF EXPERIENCE IN EAST AFRICA
1948
1948
On the 26th July, MUA is officially incorporated & started operating at 13, Sir William Newton Street, Port-Louis.
1949
1949
MUA democratized Life Assurance by launching insurance plans at only Rs2 per month.
1971
1971
We were the first to introduce household comprehensive insurance cover to Mauritian people.
1975
1975
We moved to our new offices at 4, Leoville L'Homme Street, Port-Louis.
1976
1976
Introducing IT systems in the finance & accounts department.
1981
1981
Good Harvest became an accreditated agent of MUA.
1992
1992
Opening of our first regional branch at Flacq.
1993
1993
MUA is quoted on the Stock Exchange of Mauritius.
1998
1998
Inauguration of our new Headquarters at Léoville L'Homme Street, Port Louis.
2003
2003
Excellent financial performance of MUA, whereby the reserve fund reached the billion rupee mark.
2007
2007
Products launched: Investment Plus, Bonne Santé, Golf insurance and Electro insurance.
2008
2008
Opening of 2 new branches in Grand-Bay and Rose-Hill. Celebration of our Diamond Jubilee.
2009
2009
Acquisition of The National Mutual Fund Ltd
2010
2010
Acquisition of La Prudence (Mauricienne) Assurances Ltée
2011
2011
Our 2 core businesses are split under Mauritius Union General Insurance and La Prudence Life Insurance
2014
2014
Acquisition of Phoenix Transholding Africa with operations in Kenya, Tanzania, Rwanda and Uganda
2018
2018
Rebranding to MUA, with all the entities brought together under a single, strong brand.
2019
2019
Launch of the Client Portal, allowing clients to manage their general insurance policies online.
2020
2020
Acquisition of Saham Kenya which reinforces MUA's presence in East Africa
2021
2021
Integration of our operations in Kenya further reinforces our presence in the East African market
INTERNATIONAL
PARTNERSHIPS
Dedicated team focused on providing cross-border insurance solutions;

Our value proposition includes centrally managed global policies with local policies arranged in foreign jurisdictions for subsidiaries or portfolio companies;

Working arrangements with other insurance companies and insurance networks across Africa;

MUA is the exclusive member of Globus in Mauritius, Seychelles, Kenya, Uganda and Tanzania. Globus is a Pan-African network of over 50 leading insurance companies.